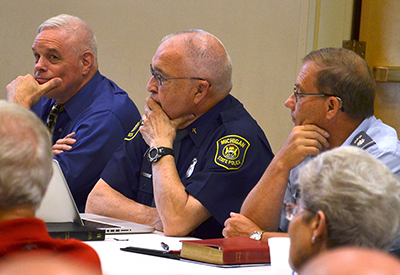 Nearly 20 chaplains attended training sessions on stress management Tuesday, June 28, prior to the start of the GARBC Conference in Oswego, Illinois.
The first workshop was lead by Jim Combs, pastor of The River Church in Holly, Michigan. Combs spoke about different types of stress, what they stem from, and their impact. Using various models, he provided tools and examples for how chaplains, as well as those they minister to, can overcome stress and its effects. Following Combs, Chaplain Wayne Keast, Armed Forces Baptist Missions, spoke on a Biblical approach to dealing with post-traumatic stress disorder. A time of questions and answers following each session allowed for one-on-one discussions.
The GARBC endorses nearly 100 chaplains serving in the military, institutional, and community service environments.